Civil Society Training Manual on Public Finance Management for Social Protection
This Civil Society Training Manual on Public Financial Management for Social Protection by Gemma Adaba and Barry Herman explores the basic concepts, processes and tools that underpin public finance management and it demonstrates the relevance for the strengthening of social protection systems, and for the progressive universalizing of social protection regimes.
This manual is part of the Programme "Improving synergies between Social Protection and Public Finance Management" Read more
African Dialogue on COVID-19 and the Future of Social Protection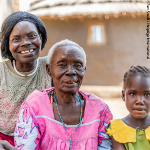 To provide a platform for an engaging conversation between African Governments, civil society organizations, and people affected by COVID-19 on how to address critical social protection gaps exposed by the pandemic and progress towards inclusive and rights-based social protection, the African Union, the Africa Social Protection Platform, HelpAge International, WIEGO, Save the Children, the Friedrich Ebert Stiftung (FES) – Zambia, and the ILO Regional Office for Eastern and Southern Africa organised a virtual dialogue made up of three connected webinars. The conversation revolves around the VOICES of affected populations, the ACTIONS of Governments to expand social protection during COVID-19, and Africa's VISIONS for social protection as part of an inclusive recovery. Read more

Webinars:

1. VOICES of Africans affected by the COVID-19 crisis: Experiences on the impacts of COVID-19 on the incomes, livelihoods and wellbeing - 1 June
2. ACTIONS of African governments to expand social protection during COVID-19 - 8 June
3. Africa's VISION to expand social protection and build forward better from COVID-19 - 15 June
The COVID-19 Pandemic and its impact on economic, social and cultural rights - Opportunities and avenues out of the crisis, summarises, by theme, a total of 32 thought-provoking articles by 45 authors, advocates, practitioners, policy makers and academics, mostly women from the Global South, that were published in 2020 through GI-ESCR's blog series assessing the effects of the COVID-19 pandemic on the enjoyment of ESC rights.
This publication is part of the 'Pushing the frontiers of economic, social and cultural rights' series, which aims to foster collective reflection among activists, practitioners, organisations and communities on how we can, together, further develop the human rights framework as an axis and tool for transformative change to tackle imbalances of power, social and economic injustices, and environmental destruction. Read more
HelpAge and WIEGO partnered to develop a study on 'Older Informal Workers in the COVID-19 Crisis'. The study analyses the impact of COVID-19 on the income and work patterns of older informal workers, and their access to relief measures.

When COVID-19 hit, older informal workers saw their earnings collapse and a much slower return to their pre-COVID-19 livelihoods than younger people.

The study took place with informal workers aged 60 and older in cities in Bulgaria (Pleven), Ghana (Accra), India (Ahmedabad, Delhi and Tiruppur), Mexico (Mexico City), Peru (Lima), Senegal (Dakar), South Africa (Durban), Tanzania (Dar es Salaam), Thailand (Bangkok) and USA (New York). Read more
Essential, but Unprotected: How Have Informal Workers Navigated the Health Risks of the Pandemic?
To date, little is empirically known about the impact of COVID-19 on the health of informal workers globally. The publication by Christy Braham, Ana Carolina Ogando (WIEGO) shows the key findings and policy recommendations pertaining to informal workers' health risks based on research undertaken as part of the COVID-19 Crisis and the Informal Economy study. Read more
Universal basic income: Potential and limitations from a gender perspective
Over the past decades, universal basic income (UBI) has repeatedly been put forward as a means to address increasing labour market precarity, jobless growth, and rising poverty and inequality. Most recently, proponents have argued that UBI could provide much-needed protection in the face of economic, environmental, and health crises, such as COVID-19.
The implications of UBI for gender equality have received insufficient attention in these debates—despite the fact that feminists have long discussed its pros and cons. Some feminists hold that an unconditional income independent of paid work would enhance women's agency in families, households, the workplace and the community, with particular benefit for those facing multiple and intersecting forms of discrimination. Others caution that, in a climate of fiscal tightening and austerity, UBI could be used to justify the rollback of state responsibility and funding for other essential support measures, including care services, housing, education and health care. Building on their contributions,

This policy brief by Loui Williams (UN Women) discusses the potential and limitations of UBI from a gender perspective and points to some of the specific design features that policymakers need to consider to make UBI work for women and transgender and gender-diverse people. Read more