GCSPF at the 58th Session of the Commission for Social Development
Members of the Global Coalition for Social Protection Floors will participate in the fifty-eighth session of the Commission for Social Development (CSocD58). The CSocD58 will take place from 10 to 19 February 2020 at the United Nations Headquarters in New York. The Commission is the advisory body responsible for the social development pillar of global development.
In 2020, the Commission is celebrating its 75th anniversary and the 25th anniversary of the Copenhagen Declaration on Social Development. 2020 is a crucial year for the accelerated realization of inclusive societies and reducing inequalities everywhere for people of all ages.
Priority Theme: Affordable housing and social protection systems for all to address homelessness.
Side Events: For the draft list of side events please visit here. Side events organized by members of the GCSPF are listed below.
The Civil Society Forum will take place on Friday 14 February 2020 at UNHQ, in conference room 4 from 10am-1pm and 3-6pm. The theme is "Affordable housing and social protection systems for all to address homelessness". The Civil Society Declaration is here. For more information, please visit here.
Deeply encouraged by the ways in which Pope Francis has drawn the attention of the Church and the world to the situation of homeless people, DePaul International and IGH (Institute of Global Homelessness) have worked to provide foundations for a renewal and extension of Catholic social teaching in this area. In the series Catholic Theological Ethics for a World Church, this book was edited by Fr James Keenan SJ and Mark McGreevy. It contains contributions from around 30 theologians and Catholic practitioners from 15 countries, exploring the resources of Catholic tradition in the light of contemporary realities. Read more
Monday, February 10th - 1:15 - 2:45 pm - 777 United Nations Plz, Church Center 2nd Floor
The Quest for Policy Solutions. Homelessness, one of the most visible signs of human deprivation and social exclusion, exists in all regions of the world and is a major affront to human dignity. This side event will explore policy solutions to address growing inequality and social exclusion in access to housing, with emphasis on urban areas. Read more
Monday, February 10th - 1:15 - 2:30 pm - Conference Room C, United Nations Building
From the Perspective of Women and Children/Girls
While the experience of homelessness has distinct characteristics for all irrespective of an individual's economic, cultural, racial or geographic context, homelessness is often experienced by women and children/girls in a way that is dissimilar to that of their single or male counterparts. This side event will enable an open dialogue to discuss the drivers, good practices from various state and non-state stakeholders, policy recommendations, and to give a voice to women and children/ girls who have experienced Homelessness/ Displacement. Read the concept note
here
.
Read more
Tuesday, February 11th - 1:15- 2:30pm - Conference Room 12, United Nations Building
The Links between Inequalities, Inadequate Housing and Homelessness
The global crisis related to housing and homelessness from the perspective of inequalities and human rights violations, highlight the data from our 2019 grassroots survey, and discuss potential solutions will be discussed in this event.
The objectives of the session are: To present Grass Roots survey results related to homelessness; To examine the links between access to housing, homelessness, and inequalities, and the fulfillment of human rights obligations; To discuss how persons in various locations are experiencing inadequate housing or homelessness, as well as good practices in addressing it; To discuss the connections between land access (or lack thereof) and inadequate housing/homelessness, and the impact of climate change upon housing and homelessness.
Read more
Tuesday, February 11th - 3:00 pm - 4: 15 pm - Conference Room E, United Nations Building
The Right of all to Roofs and Floors: Affordable Housing and Universal Social Protection

An interactive, evidence-based panel of experts to explore interlinkages between the implementation of social protection systems, including floors in line with SDG 1.3 to combat and ultimately do away with homelessness and ensure adequate housing, and simultaneously address inequality.
The panel of experts will examine latest evidence on the extent of and experience of homelessness and the data, including fiscal space, to implement social protection for all, as envisaged by USP 2030. The discussion will be interactive, focus on human rights, will show the nexus between homelessness and multidimensional poverty and the effectiveness of strong social protection systems including floors coupled with political will to be transformational.
Evidence from Finland will demonstrate the interlinkages and what can be done to eradicate homelessness with political will and social policy innovation. Practical and clear recommendations will be made and results written up for media and website use.
Permanent Mission of Finland to the UN, UNDESA, Congregation of Our Lady of Charity of the Good Shepherd/Global Coalition for Social Protection Floors. Read more
Wednesday, February 12 - 10:00 - 11:15 am - Conference Room 12, United Nations Building
Women's Rights to affordable housing and secure tenure: key to ending homelessness
Organized by Worldwide Network Nigeria, UNDESA and NGO Working Group to End Homelessness Read more
Wednesday, February 12 - 10:00 am - 11:15 am - Conference Room E, United Nations Building
Social Protection Systems to Address Homelessness: Key to Leaving No One Behind
Our event offers the opportunity for a diverse group of stakeholders to engage in robust learning, discussion, and dialogue on the causes and solutions to global homelessness, and how homelessness indeed connects to social protection floors. Speakers, moderators, and facilitators represent NGOs working in the global North and global South, academia, faith communities and government perspectives.
Featured speakers include Dame Louise Casey, former UK Homelessness Tsar and chair of the Institute of Global Homelessness; and Dr. Ify Ofong, from WorldWIDE Network Nigeria.
Joining Dame Casey and Dr. Ofong are other international experts on homelessness and social protection floors. for a series of inspiring and diverse discussions. Causes and solutions to global homelessness will be explored, and clear connection to social protection floors will be made. Speakers, moderators, and facilitators represent NGOs from the global North and global South, academia, faith communities, and government perspectives. Read more
Thursday, February 13 - 10:00 am - 11:15 am - Conference Room E, United Nations Building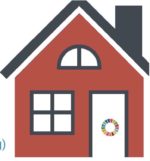 Family homelessness is a serious and often hidden developmental challenge in need of greater recognition and attention. Although research is scarce, family homelessness appears to be rising. Its causes range from fractured family relations, fleeing domestic violence, loss of employment to internal migration and unsustainably rapid urbanization and scarcity of affordable housing.
The event "Family homelessness: prevention and solutions" organised by DISD/UNDESA in cooperation with civil society, including UNANIMA International, International Federation for Family Development , NGO Committee on the Family (and possibly other stakeholders) will explore the following questions: Should the family unit be the starting point for strategies to break the inter-generational cycle of poverty and homelessness? How can we prevent and solve the challenge of family homelessness? What obstacles must be overcome? What good practices can be replicated? How do we ensure that no family is left behind.
Organized by UNDESA, UNANIMA International, International Federation for Family Development, the NY NGO Committee on the Family, UN Women Read more
Thursday, February 13, 11:30 am - 12:45 pm - Conference Room 12, United Nations Building
Addressing homelessness in the context of the 2030 Agenda: From Rhetoric to Action
Organized by NGO Committee on Social Development, Worldwide Network Nigeria, WADAH Foundation Read more
Thursday, February 13, 1:15 pm - 2:30 pm - Conference Room C, United Nations Building
Homelessness is one of the most visible manifestations of inequality. The event will engage various stakeholders, including the philanthropical community, the private sector, local governments/communities, persons experiencing homelessness, and other relevant actors to identify common challenges, and exchange good practices and way forward to end homelessness. Read more
Thursday, February 13, 3:00 pm - 6:00 pm - Conference Room 12, United Nations Building
Building a Housing First Approach and Implementing Inclusive Best Practices
There is an estimated 100 million people in the world who are homeless, 15 million people are evicted annually, 1.6 billion people live in inadequate conditions and 883 million live in slums, although International Human Rights law includes the right to adequate housing. The Housing First Approach is intrinsically peoplecentered and human rights oriented. It provides housing and supportive services for people living on the streets without any preconditions. This side event will highlight the creation of the Housing First approach and its successful adoption into national policy in Finland, the current state of affordable housing, domestically and abroad, and showcase current successful grassroots work while offering venues for action. Read more
Friday, February 14th - 1:15 to 2:30 pm - Conference Room 12, United Nations Building
Using Legal Mechanisms & Policies to Advance Social Protections
This event will offer awareness of the importance of legal mechanism (international treaties and domestic laws) and policies that are applicable to advancing social protection systems including those that address homelessness. The variety of speakers represent a multi-disciplinary approach to how these tools are used and in what context varying from the international arena to the local. A human rights based approach which includes all members of society underpins the worth of every member of society. It fosters human dignity, social inclusion, sustainable development and the peaceful c0-existence of everyone. Read more
Friday, February 14th - 1:15 pm to 2:30 pm - Conference Room C, United Nations Building
A call for integrated solutions built on the lived experience of homelessness and poverty
By looking at the issue in the United States and in high income countries, this side-event will explore how homelessness contributes to deep poverty, discrimination and social exclusion. Ending homelessness calls for integrated solutions where housing rights are inseparable from access to decent work and quality healthcare for all. A comprehensive approach to eradicating poverty and ending homelessness that is conceived with those experiencing it first-hand is needed to understand the complexity of the dynamics at play. Read more
Friday, February 14th - 3 to 4:15 pm - Conference Room E, United Nations Building
The side event will focus on the issues of migrants and homelessness and highlight the stories of hope and resilience as they live through the reality and make way for a better life. Within the countries rural-urban migration pushes people to the squatters and slums as they keep searching for a better standard of living in the cities. Affordable Housing, health services, education, jobs are major needs that will require collaboration between governments and civil society. Two faces of our cities and urban centers glaringly manifest the shocking reality of inequalities among the populations and their living conditions. The side event will look at rural and urban dimensions as well as national and international scenario through the lens of poverty eradication (SDG1), reducing inequalities (SDG10), and gender equality (SDG 5).
Tuesday, February 18th - 10:30 am - 12:45 pm - Church Center, Second Floor Read more
Youth Homelessness: Interrogating Policy Gaps and Legislative Vacuum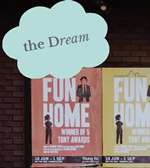 Panelists, drawn from experts and practitioners from across the globe critically analyze policies and legislations that address the incidence of Youth homelessness globally. They explore if the present policies, laws and programs are enough to address the issue of homelessness of young people leaving care institutions set up in compliance with CRC. We will listen to experiences of young people who have been in state institutions and foster homes and had to experience homelessness when leaving such institutions. Also listen to their stories of how they overcome those hurdles.
The side event will then high light Good Practices from different countries that have effectively addressed this critical issue. Inter-active dialogue that follows will come up with plans to address both the lack of adequate data on youth homelessness resulting from lack of policy and legislative support and for advocacy and lobbying to plug policy gaps and legislative vacuum. Read more
Wednesday, February 19th - 1:15 - 2:30 pm - CR. E, United Nations Building